My extraordinarily ordinary day (provisional title)
Un giorno tra straordinarie trame (provvisorio)

Today it is raining and you can't go out to play. But with imagination full steam ahead and a place to retreat you can play at home as well. So many funny and surreal things happen to the protagonist (a little girl).
But after a full day of wild playing and adventures, it's time to greet all the friends that live in her closet and go to bed. But you don't need to be alone when the party's finished.
A friend may decide to come out of the closet and be there with you.
————–
Oggi piove e non si può uscire a giocare. Ma con con l'immaginazione a tutto vapore e un posto dove ritirarsi si può giocare anche a casa. Così tante cose divertenti e surreali accadono alla protagonista (una bambina).
Ma dopo una giornata piena di giochi sfrenati e avventure, è il momento di salutare tutti gli amici che vivono nel suo armadio e andare a letto. Ma non è necessario essere soli quando la festa è finita.
Un amico può decidere di uscire dall'armadio e di essere lì con te.

my2.pdf (2.537 kb) trame.pdf (2.537 kb)

——
The house of Mr Bird
La casa di Uccellino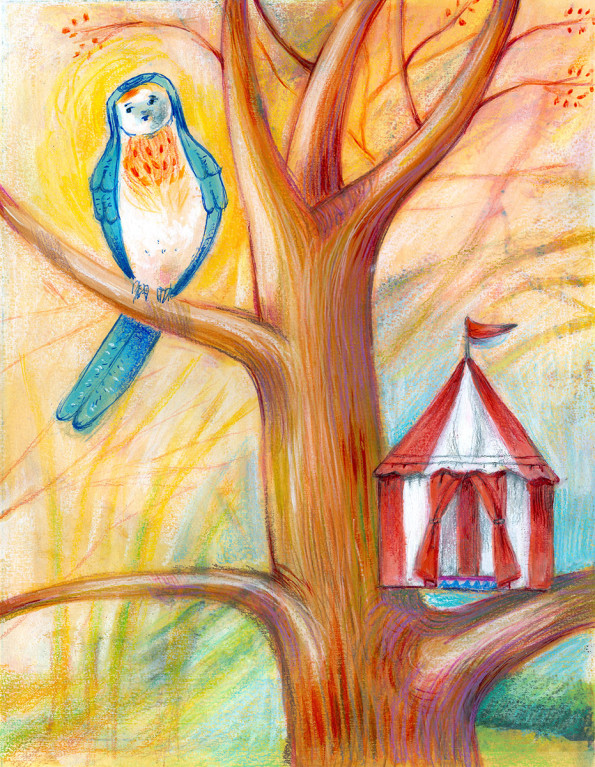 The house of Mr. Bird is the story of a bird that has no idea how to build its nest. He listens to hints from many different birds, each one giving very personal and very strange indications. In each page Mr. Bird interprets their advice but each time the outcome is quite disappointing!
In the end he'll realize how to do it thanks to the arrival of Mrs. Bird, finding that love is simply all you need to build your nest.
————–
La casa di Uccellino è la storia di un uccello che non ha idea di come costruire il suo nido. Ascolta i suggerimenti di molti uccelli diversi, ognuno con indicazioni molto personali e molto strane. Uccellino interpreta i loro consigli in ogni pagina, ma ogni volta il risultato è piuttosto deludente!
Alla fine capirà come farlo grazie all'arrivo di Uccellina, scoprendo che l'amore è tutto ciò di cui hai bisogno per costruire il tuo nido .
mrBird.pdf (2.358 kb) uccellinoITA.pdf (2.358 kb)

—–
A little world
Un piccolo mondo (versione italiana in uscita)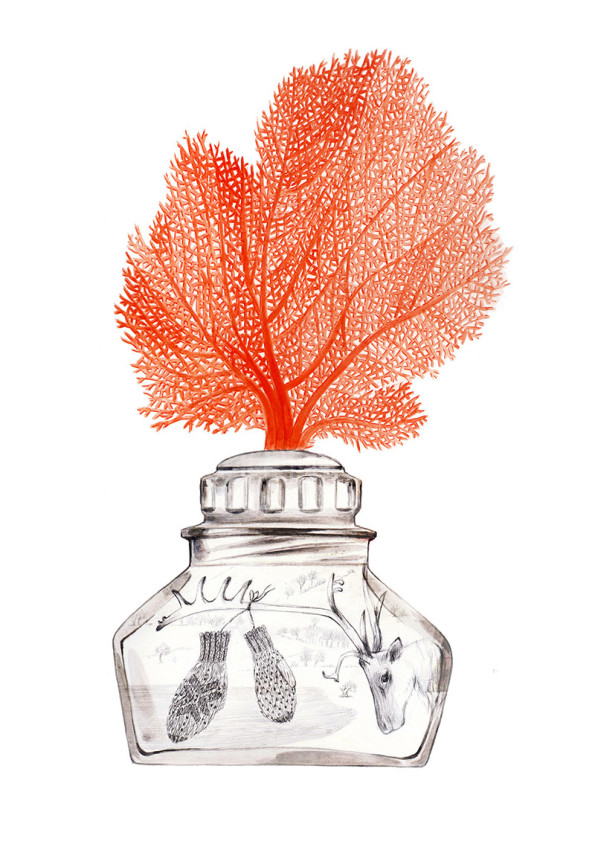 A LITTLE WORLD tells the summer full of discoveries and emotions of a boy who has just moved from the city.
It 'a time of great changes in the life of the young protagonist who, thanks to his imaginative capacity, finds moments of reflection and research about the sense of what is happening to him.
We chose to tell visually the summer by the sea ONLY on the endpapers of the book, while the illustrations that go along with the text, rhythmically marks the time of the imagination of the child. In fact, the IMAGINARY is the true protagonist of the book.
————–
Un piccolo mondo racconta l'estate piena di scoperte ed emozioni di un ragazzo che si è appena trasferito dalla città.
E 'un momento di grandi cambiamenti nella vita del giovane protagonista che, grazie alla sua capacità immaginativa, trova momenti di riflessione e ricerca sul senso di ciò che gli sta accadendo.
Abbiamo scelto di raccontare visivamente l'estate in riva al mare SOLO sui risguardi del libro, mentre le illustrazioni che accompagnano il testo, scandiscono ritmicamente il momento dell'immaginazione del bambino. In effetti, l'IMMAGINARIO è il vero protagonista del libro.
ALittleWorld.pdf (1193 kb) PiccolomondoWeb.pdf (1199 kb)

—–
Ball little ball (provisional title)
Palla pallina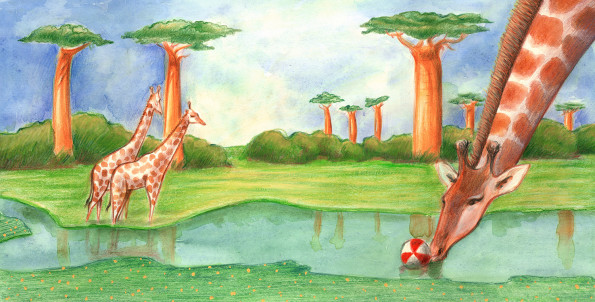 Ball little ball tells of a girl who loses her beach ball, more by pictures than by words. It also tells of a ball, taken away by the wind, that travels the world. The ball in his journey meets many animal friends with which it plays all along.
In the end the ball comes back to the beach where its trip began. To stop travelling or, who knows, maybe to start again
————–
Palla pallina racconta di una bambina che perde il suo pallone da spiaggia, più per immagini che per parole. Racconta anche di una palla, portata via dal vento, che viaggia per il mondo. La palla nel suo viaggio incontra molti amici animali con cui gioca tutto il tempo. Alla fine la palla ritorna allaspiaggia dove era iniziato il suo viaggio. Per smettere di viaggiare o, chissà, magari ricominciare.
Ball.pdf (1.309 kb) Pallina.pdf (1.309 kb)